Quaderns – Entrevistas de Guerrilla #3 | Adam Caruso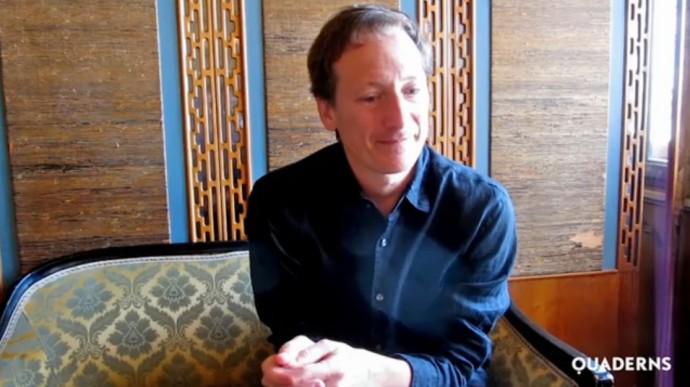 Quaderns – Guerrilla interviews #3 | Adam Caruso from Quaderns on Vimeo.
Adam Caruso estudió arquitectura en la Universidad McGill de Montreal. Trabajo para Florian Beigel y Arup Associates antes de fundar en 1990 su propio despacho junto a Peter St John.
Ha impartido clases en la Universidad de North London durante el período 1990-2000, y ha sido profesor de arquitectura en la Universidad de Bath desde el año 2002 hasta el 2005. Ha sido Visiting Professor en la Academia de Arquitectura de Mendrisio, y en la Graduate School of Design de la Universidad de Harvard, en la ETH Zurich, y en el programa sobre ciudades de la London School of Economics. En 2011 Adam Caruso fue nombrado profesor de Arquitectura y Construcción de la ETH Zurich.
Quaderns ha estado en la 13ª Bienal de arquitectura de Venecia y ha preguntado a varios participantes cuál ha sido su respuesta a la noción de Common Ground propuesta por el comisario de esta edición, David Chipperfield.
Respuestas diversas para una idea con límites difusos, donde lo común, más allá de un regreso a lo convencional, parece definirse una vez más por la diferencia de actitudes y aproximaciones frente a los estratos prácticos y teóricos de la arquitectura.