Quaderns – Entrevistes de Guerrilla #3 | Adam Caruso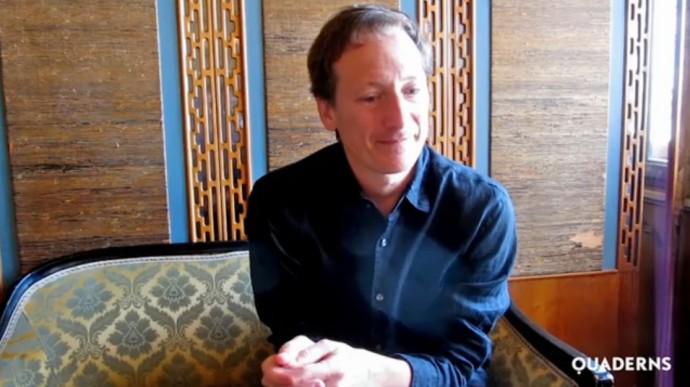 Quaderns – Guerrilla interviews #3 | Adam Caruso from Quaderns on Vimeo.
Adam Caruso va estudiar arquitectura a la Universitat McGill de Mont-real. Va treballar per Florian Beigel i Arup Associates abans de fundar en 1990 el seu propi despatx juntament amb Peter St John.
Ha impartit classes a la Universitat de North London durant el període 1990-2000, i ha estat professor d'arquitectura a la Universitat de Bath des de l'any 2002 fins al 2005. Ha estat Visiting Professor en l'Acadèmia d'Arquitectura de Mendrisio, i en la Graduate School of Design de la Universitat d'Harvard, en la ETH Zurich, i al programa sobre ciutats de la London School of Economics. En 2011 Adam Caruso va ser nomenat professor d'Arquitectura i Construcció de la ETH Zurich.
Quaderns va estar en la 13ª Biennal d'arquitectura de Venècia i ha preguntat a diversos participants quin ha estat la seva resposta a la noció de Common Ground proposada pel comissari d'aquesta edició, David Chipperfield.
Respostes diverses per a una idea amb límits difusos, on el comú, més enllà d'un retorn al convencional, sembla definir-se una vegada més per la diferència d'actituds i aproximacions enfront dels estrats pràctics i teòrics de l'arquitectura.