Quaderns – Guerrilla interviews #3 | Adam Caruso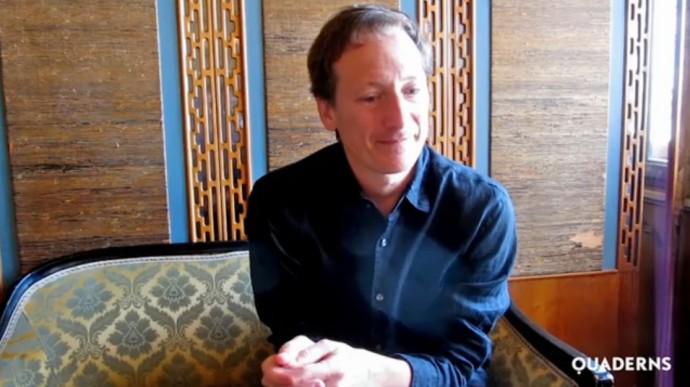 Quaderns – Guerrilla interviews #3 | Adam Caruso from Quaderns on Vimeo.
Adam Caruso studied architecture at McGill University in Montreal. He worked for Florian Beigel and Arup Associates before establishing his own practice with Peter St John in 1990.
He taught at the University of North London from 1990-2000, and was Professor of Architecture at the University of Bath from 2002-2005. He has been Visiting Professor at the Academy of Architecture in Mendrisio, at the Graduate School of Design at Harvard University, at the ETH Zurich, and on the Cities Programme at the London School of Economics. In 2011 Adam Caruso was appointed Professor of Architecture and Construction at the ETH Zurich.
Quaderns has been at the 13th International Architecture Exhibition in Venice and has asked to several participants which were their responses to the notion of Common Ground posed by the curator of this edition, David Chipperfield.
We present several responses to an idea with fuzzy boundaries, where the Common, beyond a return to convention, appears once again to be defined by different attitudes and approaches addressing practical and theoretical layers of architecture.