Quaderns – Entrevistas de Guerrilla #4 | Jan de Vylder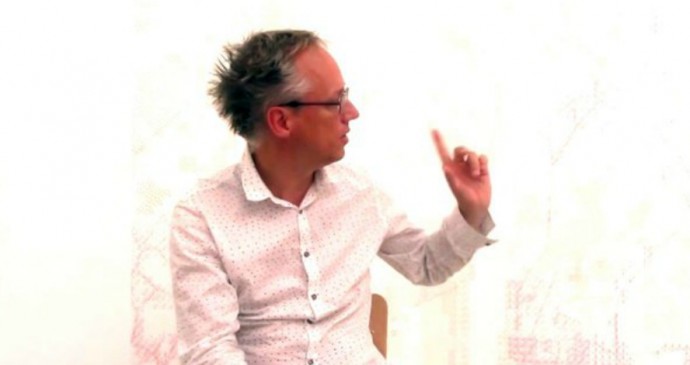 Quaderns – Guerrilla interview #4 | Jan de Vylder from Quaderns on Vimeo.
Jan de Vylder explica la idea de "Common Ground" subyacente en "The Ambition of the territory", la propuesta belga para la Bienal de Venecia 2012.
La ambición del territorio se enfoca en cuestiones urbanas que van más allá de los atributos específicos de Flandes, ya que se trata de nociones tales como expansión o el futuro del desarrollo urbano en las zonas consolidadas; conceptos que también son válidos para situaciones presentes a nivel global.