David Kohn: Jujitsu Urbanism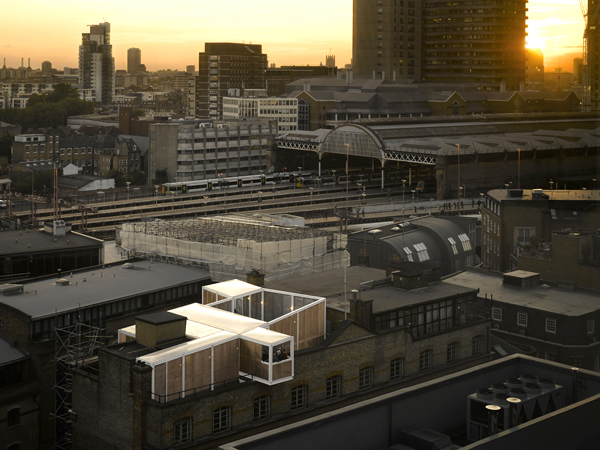 Quaderns #261
code: 26101
Quaderns #261
Code 26101
Martial arts employ two groups of techniques, the hard and the soft. Hard techniques involve striking an opponent head-on with maximum force and are improved by physical strength and conditioning. Hard responses to hard attacks involve blocks and diagonal cuts across the path of the oncoming assault. Soft techniques, on the other hand, are concerned with harnessing and redirecting the energy of an opponent to both disarm and attack, and require flexibility and skill. Jujitsu, of all the martial arts, elevates softness (ju) to the level of an art (jitsu).
For its adherents, jujitsu is superior to all hard techniques because of a familiar philosophical inversion—the greatest hardness can only be achieved through its opposite. "The word 'flexible' never means weakness but something more akin to adaptability and open-mindedness. Gentleness always overcomes strength." [1] Rather than an expectation of ever-increasing levels of energy to overcome a given situation, jujitsu requires a willingness to redirect energy and therefore to invent a response that suits the form of the attack.
In a 21st-century mature city like London, urbanity is the existing condition. Vast amounts of energy have been expended over centuries to create the dense structures in which the city's inhabitants go about their daily business. In this context, 19th-century railway lines represent an extreme of hard technique. Cutting across streets, squares, parks and rivers, they achieve their goal with brutal muscularity. Mass access into the hearts of dense populations was created with a violence that, 150 years on, there is neither the political nor the economic appetite to match.
Jujitsu urbanism might describe a 21st-century approach to contending with the potential energy of the contemporary city. Rather than meeting problems of migration, densification, contraction, transportation and poverty with the kinetic energy of wrecking balls, piling, formwork and heavy lifting, an art of gentle energy redeployment could be adopted. The strength of the jujitsu analogy lies precisely in its violent origins. Too often in urban debates, any notion of subtlety, flexibility or adaptability of technique is perceived as being ultimately weak—confirmation of the Victorians' greatness in contrast with our relative lack of backbone and, ultimately, an acquiescence to the inevitable decline of cities. Jujitsu urbanism, on the other hand, having been informed by centuries of Samurai warriors, is battle-proven to defeat head-on onslaughts.
References
[1] Carl, Peter: "David Kohn's 'Hedgehog and the Fox' lecture and exhibition at the London Met", The Architects' Journal, no. 10, 229 (19 March 2009), pp. 48-49.
* This is an abridged version of an article first published in issue five of MADE, the journal of the Welsh School of Architecture.
** Photo by Will Pryce