Jaume Terés: Leandre Cristòfol school of arts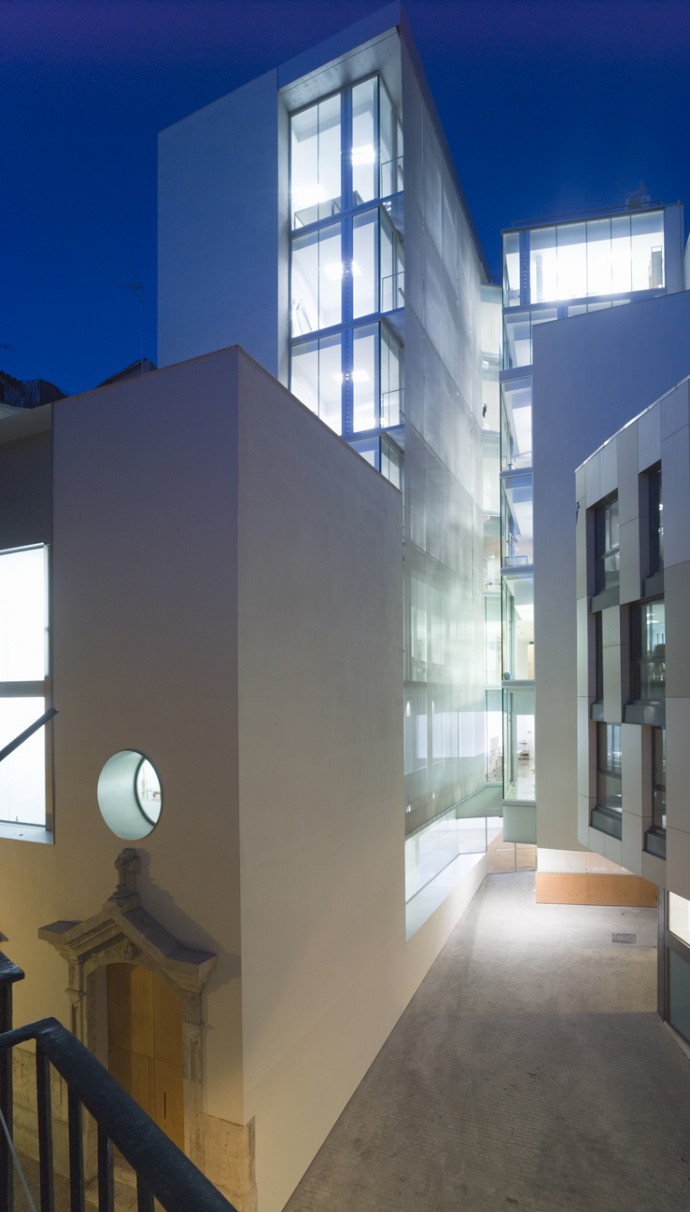 Quaderns #263
code: 26329
Sant Pau's church building is composed of different structural units according to the spacial needs and which are the result of different interventions in the building throughout the years.
The adaptation of the existing typology according to the applicable regulations of the educational uses, the constructive and structural characteristics of the building, the poor architectural quality and the building new urban relationships with its surrounding area (PERI Palma Fanalets square) strongly recommend an intervention of replacement.
The new building is formed from the interaction of the formal and spatial elements that configure the place historical memory with the new requirements and the demands of contemporary language.
The means of access to the church from La Palma Street, and the facade of Sant Doménec Street are maintained, and the interior space is reinterpreted. These elements mix together with the new architecture looking for a balance between the building and the resulting new open area due to the change in the alignment of La Palma Street.
The full-empty ratio of the skin of the building indicates the relationship of indoor space with public space. Openings are concentrated and positioned strategically in order to get sunlight and to enjoy the new visual relationships provided by urban changes.
The maximum ratio between the indoor and public space occurs in the upper corner of the new area of Sant Pau Street, where the front "folds" capturing public space and setting up the main access to the facility.
Relating to the spatial requirements of the new school, the flexibility of the interior spaces allowing different options and developments of artistic activity, the obtention of linked spaces, new overviews and the maximum use of natural light and crossed ventilation have been dealt with.
The limits of indoor use are solved containing permanent uses, and its texture and colour allow the architecture to be the background for the students' activities and their artistic production.
Fragmentation, verticality and filtered natural light are aesthetic qualities inherent in the Historical Centre we wanted to interpret.
Author: Jaume Terés
Work directors: Jaume Terés, Miquel Àngel Sala (BOMA)
Consultants: Structural: BOMA, Quality surveyor: ACSA Obres i Infraestructures, SA.
Collaborators: Sílvia Forns, Rubén Aragüés, Jordi Cestero (BOMA)
Area: 2694,75 M2