The (New) Book of Questions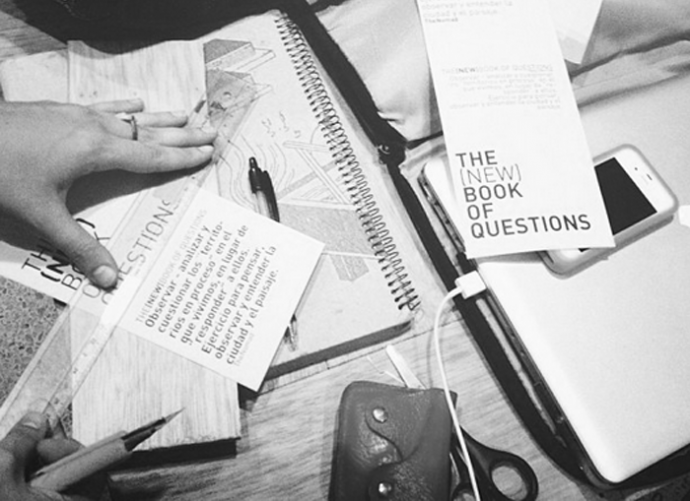 In the current times of multi-connected and over-informed world of the Internet, we are used to discover as many new projets as our procastinating time allows. That's why we enjoy so much when we find a fresh an interesting project as "The (New) Book of Questions"
Evangelina Guerra Luján, or The Nomad as she likes to call herself, describe her project as follows:
"In 1974 Pablo Neruda published his best-seller "The Book of Questions" : poems in the shape of questions, observing whatever surrounded him , with the wonder of a child. Is in this spirit that the project "The ( New) Book of Questions? is founded: to observe and question the "territories in process" we live in, rather than to "answer" them. These questions will lead authors and lectors into the realm of further observation and, if lucky, further questioning. The aim of this "book" is to become a device or tool for thinking, observing and understanding the landscape, city, and space. The (New) Book of Questions will document , in the format of questions, different perceptions of the territory during a year [Nov. 8th. 2012 until Nov 8th 2013]."
But the unsolicited publishing project is going beyond the digital world. It has caught the attention of different people worldwide, including La Sala from Venezuela, where the on-line project is taking physical form by means of an exhibition.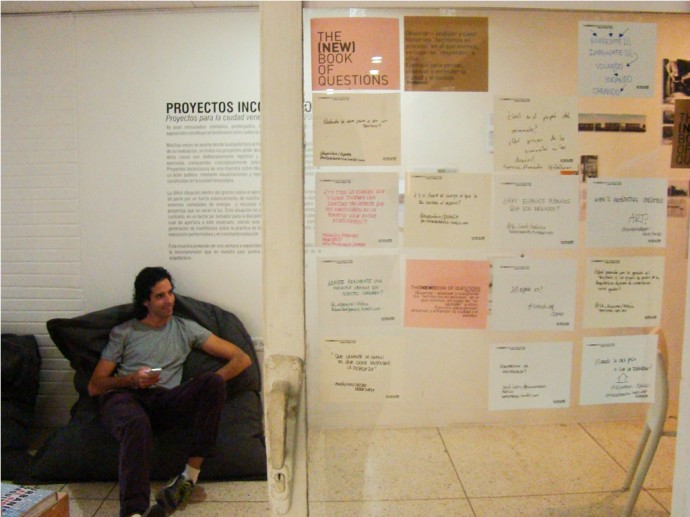 Publishing is passing through an ongoing moment of critical restructuration. The downturn in book sales is making people to be more imaginative when using and sharing new formats of generate critical thinking and exchange knowledge. This project is open to anybody who wants to send a question regarding the territory, all submissions will be published in the digital archive and if you're lucky enough, maybe you can be part of a forthcoming and unplanned exhibition!
—Ethel Baraona Pohl, editor.