'The Weather Ring' issue #5 to be launch this Friday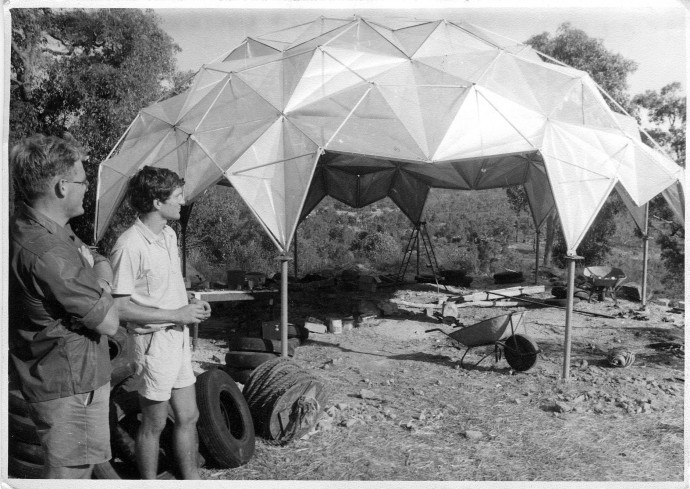 "The Weather Ring" is a magazine concerned with architecture and design from Western Australia.
The main focus of the publication is to attempt to chronicle and display the many facets of design in the state, from architecture to graphic and packaging design, past, present and future. They add on their first issue:
"This project was borne out of a frustration at the lack of available material on the states design history, yet there is such a diverse and interesting history to be explored. We are interested in our location, our relation to the world, and to what extent we operate on the edge of the world. We accept our location on the edge, and as such hope to occupy our own space and develop our own discourse in which to view and appreciate Western Australian design."
This independent publications will be featured also in Archizines, the exhibition curated by Elias Redstone that will visit Australia between February and April 2012.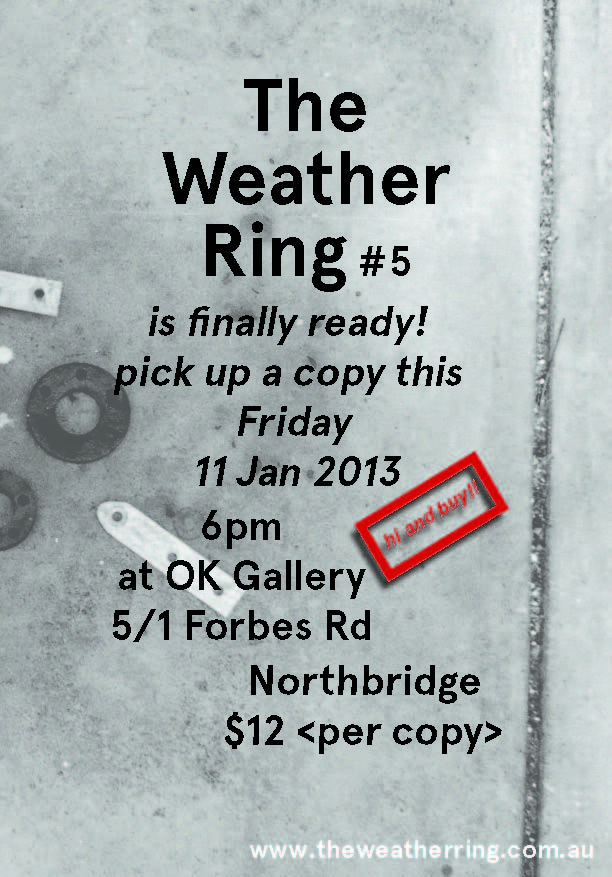 They have published four issues and now, on Friday January 11th they're launching Issue #5 at OK Gallery in Perth. This issue "The Weather Ring", features interviews with Marcus Collins, Louise St John Kennedy, Robin Kornweibel and the Museum of Natural Mystery.
To download previous issues in PDF Format, please follow the links:
- Issue #1 PDF
- Issue #2 PDF
- Issue #3 PDF
- Issue #4 PDF