Under the Influence symposium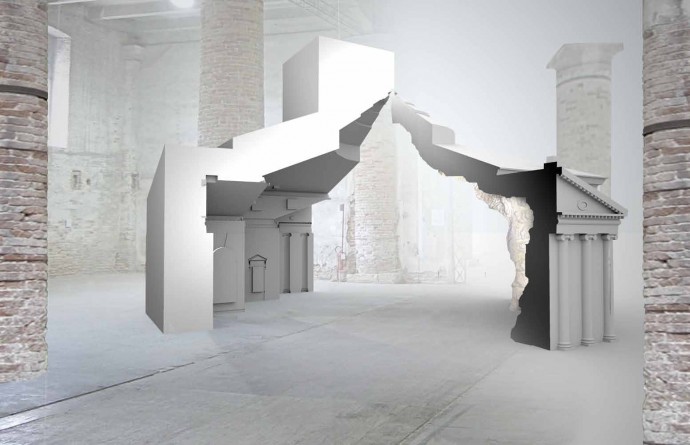 "Does our appetite for creative vitality require the violence and exasperation of another avant-garde, with its wearisome killingthe-father imperatives, or might we be better o! ratifying the ecstasy of influence – and deepening our willingness to understand the commonality and timelessness of the methods and motives available to artists?"
— Jonathan Lethem, "The Ecstasy of Influence; A Plagiarism," Harpers Magazine (2007)
"Under the Influence" symposium brings together scholars and practitioners of architecture in order to focus on one of the most anxious disciplinary topics: influence. The aim of the symposium is to expand our disciplinary tools for thinking appropriation beyond anxiety or ecstasy (that it might indeed induce) by placing issues of individual and collective authorship, of precedent, originality and reproduction, under a magnifying glass. The symposium invites each of the participants to illuminate a single term – a disciplinary synonym for appropriation – and through that term, the specific strategies, historical, and disciplinary circumstances in which it is enmeshed. Under the Influence participants will examine: Affinity, Allusion, Cliché, Collection, Doppelgänger, Replica, Revision, (Color)Sample, Side Effects, Signature, Thing Rights and Vapor.
The symposium is presented by the MIT Department of Architecture. Organized and hosted by Ana Miljački.
From Quaderns, we're really happy to see on the programme some good friends and contributors, such as Sam Jacob, Enrique Walker, Cristina Goberna & Urtzi Grau [Fake Industries Architectural Agonism], among others.
You can follow the full schedule at MIT Architecture we-site and the PDF with the presentation abstracts, here.
—–
Header photo: The Villa Rotunda Redux by FAT Architecture