Presentation EME3 2013. "TOPIAS utopias becoming real"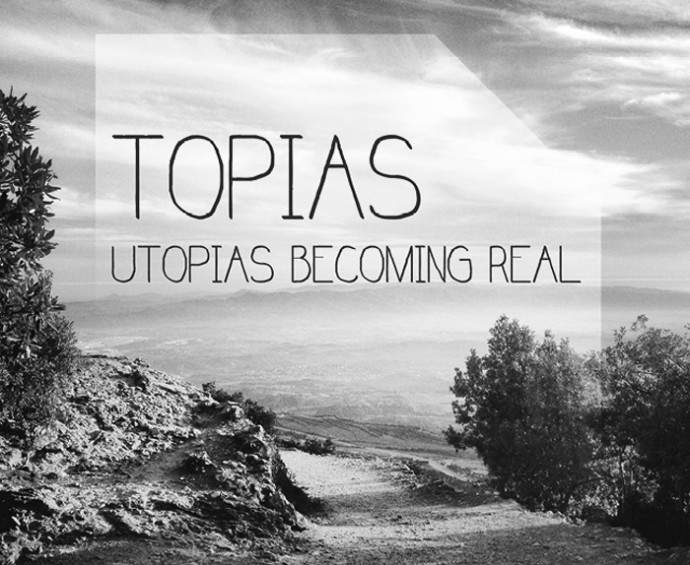 This afternoon at 19.30 h will be the presentation of the new edition of the International Festival of Architecture EME3 2013 "TOPIAS. utopias becoming real." Under this concept, EME3 has also launched its Call for Projects, which they describe as follows:
With this vision we are getting closer to the step from utopias to reality. What we call TOPIAS.
In our next 8th edition we intend to analyze the following subjects:
• New uses for urban public space: from self-management, empowerment and projects of collaboration.
• Housing in crisis situation (politic, economic, environmental, demographic): solutions to evictions, to family regrouping in developed countries, analysis of temporary uses of non-used spaces, solutions for emergency housing.
• Evolution of the working space: co-working as a space-model and new working and collaboration methods.
Network communication helps us to share the good praxis. Generalizing these practices has several stages:
• Establish a legal recognized framework: analyzing the new financial association of interchange and, for example, giving value to the concept of generating welfare in society, etc.
• Support education by introducing before mentioned new concepts in universities.
• Convey communication and awareness to the public through the media, social networks and creation of open spaces accessible to all. Not only in big cities but also in medium small or isolated communities with less resources.
• Transmit this vision with empathy and trust, in order to observe, receive and project in an open-minded and sensitive way.
By analyzing, debating, proving, making mistakes and sharing we will achieve that the public intelligence shows that utopia can become a reality.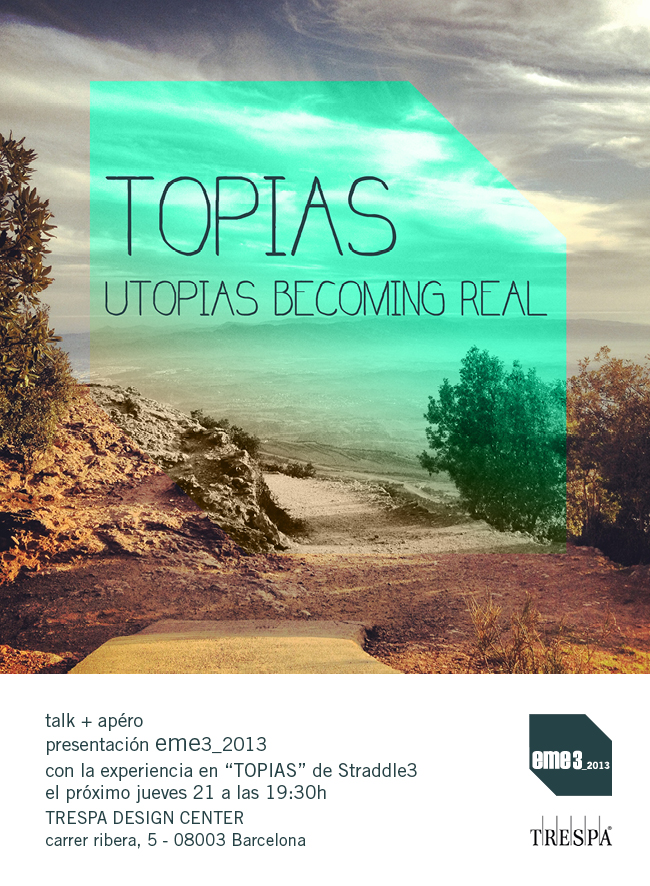 Presentation / aperitivo EME3_2013 : TOPIAS utopias becoming real + Call for projects
by Javier Planas, director
with an example of TOPIA by David Juarez, Straddle3
/// More info: Eme3