A Simple Heart, DOGMA [Pier Vittorio Aureli and Martino Tattara]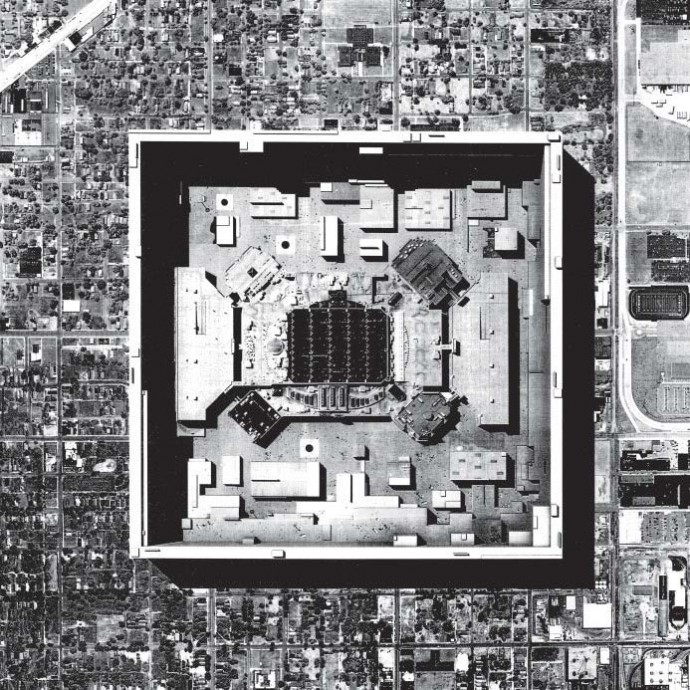 In "A Simple Heart", DOGMA [Pier Vittorio Aureli and Martino Tattara] develops an archetype for the contemporary European city. An 'Edufactory' of 22 residential units, it has its direct antecedent in Cedric Price's Potteries Thinkbelt (1964–6) project that proposed transforming a redundant railway network in North Staffordshire into a university campus.
It is interesting to read how the project proposes an idea of the city based on architecture. It is a well-known fact that, unlike the ancient city that was primarily made with architecture, the modern city is characterised by a great divergence between the scale of architectural form and the urban dimension. While the modern city is made of urbanisation, the extensive apparatus of governance and inhabitation, architectural form always addresses the possibility of a singular and finite form within the space of urbanisation.
Aureli and Tattara points that "A Simple Heart" was named after Gustave Flaubert's short novel Un coeur simple [1877], in which the French writer celebrated the ardent integrity and naivety of a humble servant against self-referential sophistications of bourgeois mentality, the project ultimately celebrates the power of form in framing and defining the space of existence against the fragmentation perpetrated by contemporary urbanisation.
You can read the complete info about the project here:
A Simple Heart Pier Vittorio Aureli by Catia Milia