The Housing Act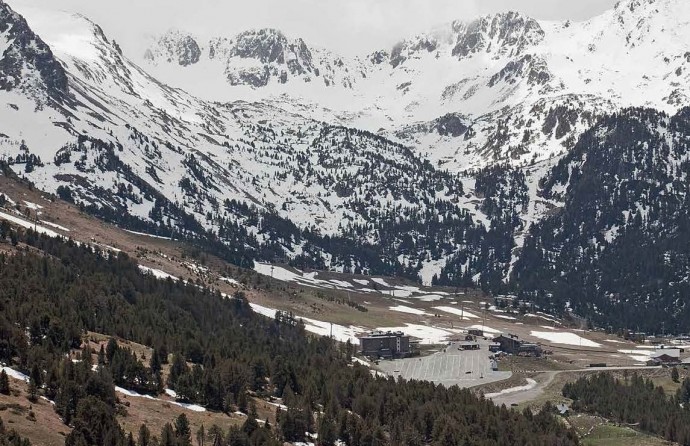 Originally, we can think that The Housing Act refers to the American Housing Act of 1949 which was a landmark, sweeping expansion of the federal role in mortgage insurance and issuance and the construction of public housing; or to the Housing Act published in 1969 or even the British Housing Act 2004. But instead of that, this year The Housing Act is an Open Call For a House organized by Close Closer for the Lisbon Architecture Triennale.
The Housing Act is Daniel Fernández Pascual participation on Close Closer, and is inspired by a real-life raffle organised in the microstate of Andorra by the owners of an apartment who want to redeem their mortgage. On Domus 971, Fernández Pascual states:
"In times when financial hardship is dramatically jeopardising our basic human needs—the right to housing being one of them—unexpected and creative mechanisms of relief arise. When governments and institutions fail to provide immediate solutions to these problems, unprecedented reactions from untrained actors come into play. Interestingly, this destabilising moment in finance capitalism also underlines its obscure way of working by surfacing our absolute dependency on it—both economically and psychologically. These moments not only have an impact on how we react to this monetary circumstance, but they also have an impact on our basic notion and understanding of capital—shifting our reading of housing and domestic architecture, for example, from a social right to a contemporary form of currency. When faced with situations like these, society as a whole changes, and therefore changes, or moments of relief, rupture and reinvention emerge."
Thus, the Open Call is based on this real-life raffle in Andorra, where Sergio Trouillet Alba and Mónica González Lagunilla weren't able to afford to pay the mortgage for their house. The house was purchased during the real-estate boom in 2007, but since then their financial situation has changed dramatically. The lack of buyers and the tragic fall in property values prohibits them from even thinking of selling it. As a solution for their debt, the couple resisted foreclosure and continued to pay their contractual debt, since unlike the us, there is no deed-inpayment in Andorra. Therefore, they begin to look for feasible alternatives and venture off to launch a legal online raffle, which, through the sale of 10,000 tickets at 70 euros each, will allow them to raise enough money to pay back their loan and award a lucky winner with a debt-free home. In order to inscribe it into a legal framework, they reached out to the Ripoll law firm to develop a new type of contractual agreement that would set up the guidelines to move forward with the raffle and provide a precedent that could be applied to similar cases.
The Housing Act explores crowdsourcing as a relief strategy to finance the debt of households. As part of a broader project of the New Publics programme at the 2013 Lisbon Architecture Triennale, The Housing Act turns the spotlight on the paradoxical concepts inscribed in a contemporary domestic architecture that is so intricately dependent on a global system.
/// This is how it works: any interested homeowners can submit their property. One will be chosen as the prize of a three-month competition, where one lucky winner will receive the complete ownership of a house, with all expenses paid, including property taxes, until the date of the notarial acquisition.
/// All the information to submit your property on The Housing Act