Call for Applications to BIO 50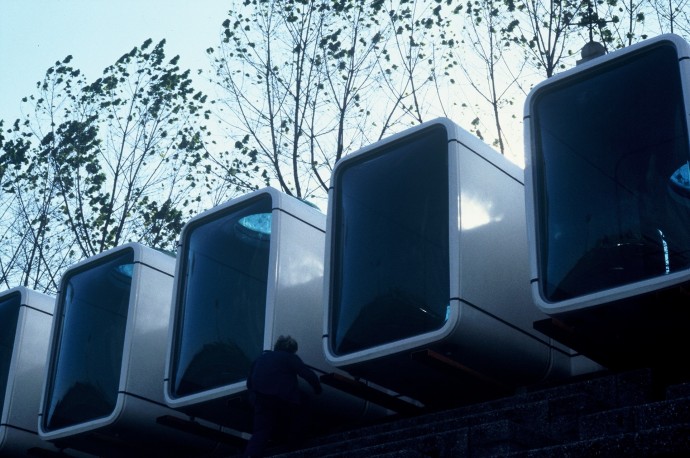 The Museum of Architecture and Design in Ljubljana has just launched the new Call for Applications to BIO 50, as an important turning point for 50th anniversary of Biennial of Design [BIO], curated by Jan Boelen, founder and artistic director of Z33 House for Contemporary Art, and Head of the Master department Social Design at the Design Academy in Eindhoven.
In 2014, for 50th anniversary of the 24th Biennial of Design in Ljubljana (BIO), the Biennial aims to reinvent itself launching an ambitious call for applications. It's a fact that the design world has changed at a rapid rate in the past years, going from DIY [Do it yourself] to DIWO [Do it with others], we're facing new technological inputs that change from one week to the other, creating new scenarios for design and new forms of economics and trade, such as crowdfunding, social money and micropayments, based on the confidence and support of the network. In this context, the Biennial is looking for individuals to shape possible futures for design; entering the realm of collaboration, where design is a tool to rethink everyday life, advancing into an experimental, collaborative territory where design is employed as a tool to question and transform ideas about industrial production, public and private space, and pre-established systems and networks.
Organized by MAO, the Museum of Architecture and Design, BIO 50 breaks with the traditional system of awards, choosing instead to distinguish collaboration, its process and outcomes. Recognizing the idea that design is a discipline that permeates all layers of contemporary life, BIO 50 launches an unprecedented effort to engage designers and agents from Slovenia and abroad in a collaborative approach addressing themes that affect everyday life. Under a series of multidisciplinary mentors, twelve teams will tackle the themes of Affordable Living, Knowing Food, Public Water Public Space, Walking the City, Hidden Crafts, The Fashion System, Hacking Households, Nanotourism, Engine Blocks, Observing Space, Designing Life and an Open Category, creating specific projects to be developed and implemented during the Biennial.
The organizers are looking for team members to devise possible futures for design, integrating and contributing to the outcome of each group. They're looking for team members with diverse backgrounds and a multidisciplinary approach, students and professionals alike; self-motivated and unafraid to experiment; who can bring their expertise to the table and simultaneously learn from their peers.
/// The deadline for applications is 12 January 2014.
/// More information on BIO 50
/// BIO 50 Call for Applications