[IN]VISIBLE SITES by DEMILIT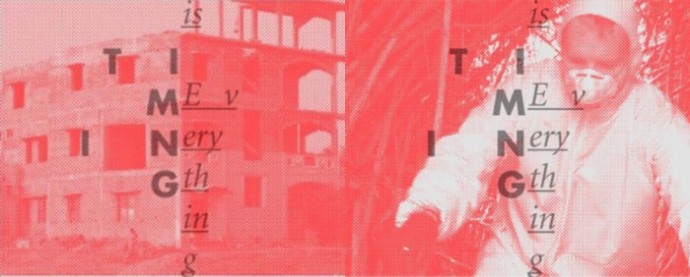 DEMILIT was founded in 2010, initially to participate in the Just Metropolis Conference at UC Berkeley, by Bryan Finoki, Nick Sowers, and Javier Arbona. Since then, they work researching landscapes for quotidian connections between spaces, objects, individuals, and authority. In addition, their work includes a wide range of collaborations on specific projects, performances, and improvisations, such as their Terra Incognita for The New City Reader 03: Puzzles, among others.
From this collaborative approach, they have just released [IN]VISIBLE SITES, part of "an extended and ongoing excavation about empire and urbanism." in their own words. The text was commissioned by Joseph Redwood-Martinez for The Exhibition of a Necessary Incompleteness, a photo-, text-, and video-based investigation into varied articulations of incompleteness and vertical phasing in the built landscape internationally. This project by Redwood-Martinez is, in turn, part of Timing is Everything, an exhibition curated by Michelle Y. Hyun which explores the ways that built space situates us in time. They add at UCSD:
"The Exhibition of a Necessary Incompleteness is an investigation by Redwood-Martinez into the broader implications of deliberately postponed construction. The project thus provokes alternate understandings and experiences of time, in space that is always being built. If conditions of past, present, and future become less distinct, how does this affect our notions of history – "time" in the collective singular?"
The Exhibition of a Necessary Incompleteness is focused on the broader implications of deliberately phased construction which allows for the occupation of buildings or activation of structures that appear to be continually in the process of becoming. In this context, Redwood-Martinez asks: How can we read these objects in a different way? How can we understand these objects freely, allowing ourselves to use a multiplicity of vocabularies and points of reference?
Following you can read DEMILIT's answers in the form of a fiction:
/// More info about DEMILIT at their tumblr-blog or in twitter @demilit
/// About the work of Joseph Redwood-Martinez, here and his forthcoming film One day, everything will be free.