Islands and Atolls. Pamphlet #33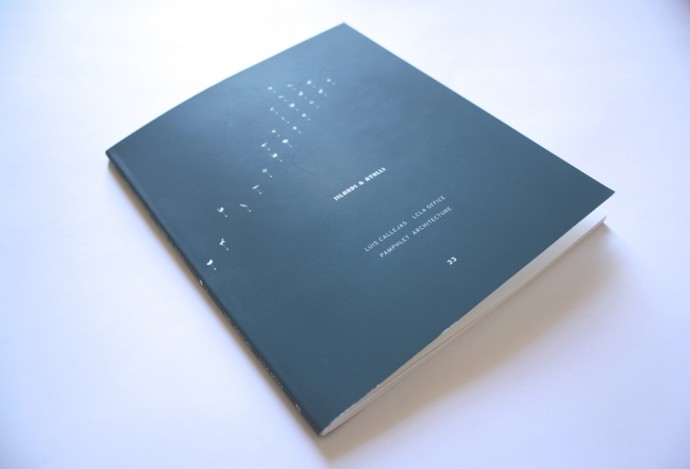 The territorial and geopolitical importance of islands and atolls in the worldwide economic framework can be found —some times— on the power of small scale interventions to have strategical impact in large scale political projects, such as strategies for claiming sovereignty or policies to reappropriate some urban areas, among others. Based on these facts, with the publication of Pamphlet #33 "Islands and Atolls", Luis Callejas and the team at LCLA Office aims to discuss in deep the impact of architecture at a territorial scale and how this impact can be the basis of a new form of operating for the architectural discipline, by provocatively expanding devices such as repetition and aggregation in a context where such practices are not understood as part of the architectural discipline.
In their own words:
"It is a practice in which a deep understanding of territorial politics, and aquatic resources, designed atmospheres, and an expanded notion of environment are driving forces to generate future landscapes."
This strategies and policies are explained using LCLA Office projects as a tool for better understanding how micro-tactical interventions can be a catalyst for change at a larger scale.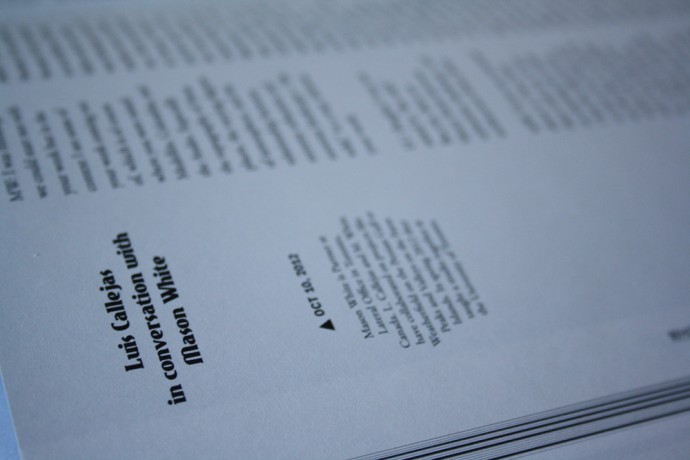 We're not going to describe here the projects included on the publication, as they are well documented at LCLA Office web-site, but to highlight the theoretical framework of the publication which includes interviews with Geoff Manaugh and Mason White, and afterword by Charles Waldheim.
Reading the very personal conversation between Luis Callejas and Mason White, it's easy to understand the roots of the immanent presence of landscape at the core of a high percentage of their projects, where the limits of urbanism, landscape and architecture become blurred and diffuse. The work of his father Rodrigo Callejas and specially the series "Paisajes Agredidos" has a strong influence on Luis' interest on the effect that certain devices and objects have on the landscape, that currently it's possible to see on projects like the Tactical Archipelago or the project Weightless, developed with his former studio Paisajes Emergentes [Emergent Landscapes, is also a wordplay with Paisajes Agredidos].
The non-built environment around Medellín was more important than the architectural heritage as a basis of influence for the first projects developed by the studio. Their first projects were deeply speculative and driven by a positive skepticism, perceiving landscape as an architectural and technical device, with a notorious fascination for buoyancy, lightness, ephemerality, and weightlessness.
The way that LCLA Office uses some of their project as manifestos against the seriousness of architecture is thought provoking. The utopian approach behind some of their proposals have also more philosophical roots. The role of utopian isolation is also a liberation from some controlled limits, as we can see in projects like La Carlota Airport Park or the Serrana & Quitasueño —based on the idea of an island within an island within an island—, which are just two examples of this desirable condition of isolation in a wide range of proposals.
About "islands and atolls", Luis Callejas explains:
"Going back to geographic categories, I think the atoll is a better term to frame my interest in contained unpredictability. I like the determinacy on the external figure —the figure defined by the beach is clear, yet it is vulnerable to erosion and wear. At the same time the liquid interior gives me a perfect frame for vital and amoral play with live matter as a design medium."
Other important presence on Luis Callejas' work is fiction. The kind of fiction that uses technology, ecology, culture, representation, storytelling, and environment as a framework to develop architectural projects. As pointed by Charles Waldheim, we can talk about Callejas as a curator of atmospheres.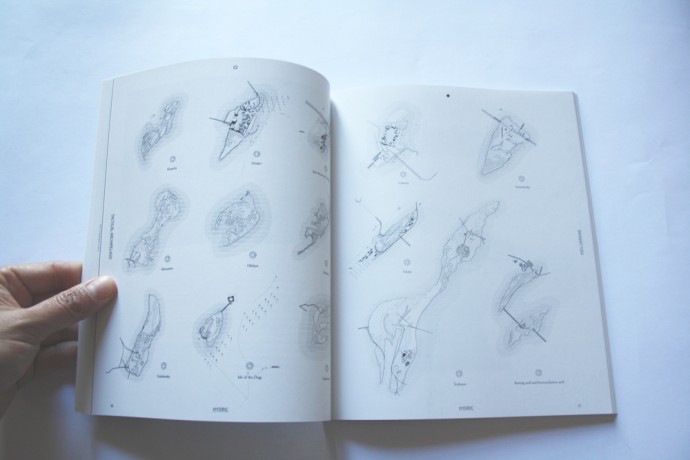 This understanding of emerging islands as future fragments of past continents can be found embodied in several small details along the book. Based on the way that projects are fragmented and interconnected through the interviews and the fluidity of representation, we can say that this issue of Pamphlet Architecture is an archipelago of ideas.
—Ethel Baraona Pohl, editorial team Quaderns.
/// We have published the work of Luis Callejas on Quaderns #262 Parainfrastructures
/// More info about LCLA Office on their web-site.
/// To buy Islands and Atolls, Pamphlet Architecture #33, go here.