Sophie Demigneux: Study for goods distribution, Santuari st, Barcelona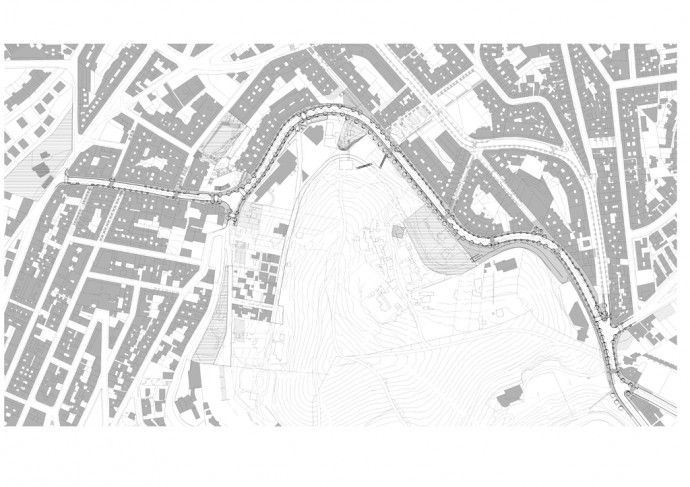 Quaderns #262
As part of a global 950 m intervention of Santuary Street, in the Barcelona's Carmel neighborhood, with a 250 m stretch already executed, a study of impact on the loading and unloading in the road the first section of the street is developed. This raises the stakes on local commerce against services (administrative, etc) to improve activity and vitality of the street. In this sense, loading and unloading becomes fundamental, in this kind of trade, for the supply of fresh products own. A poll conducted for the study proposes two alternatives based on regulatory changes:
1.-By adapting business licence to this kind of commerce, avoiding rotation and floating storage.
2.-By including logistic microplatforms, as a possibility, for single centralized delivery. The conclusion says that "correction of some urban management factors might correct traditional city street trend to loose vitality and trade diversity.
Project intention document: doc_ENG
Architect: Sophie Demingeux
Collaborators:Fabio Bagnara, Thomas Wissing
Consultants: Juan Pérez Fernández, engineer.
Area: 2925 m2
Budget: 701.410,00 €
Photography: Project Team