TwoBo arquitectura: Grífols Accademy (Mas Can Guasch)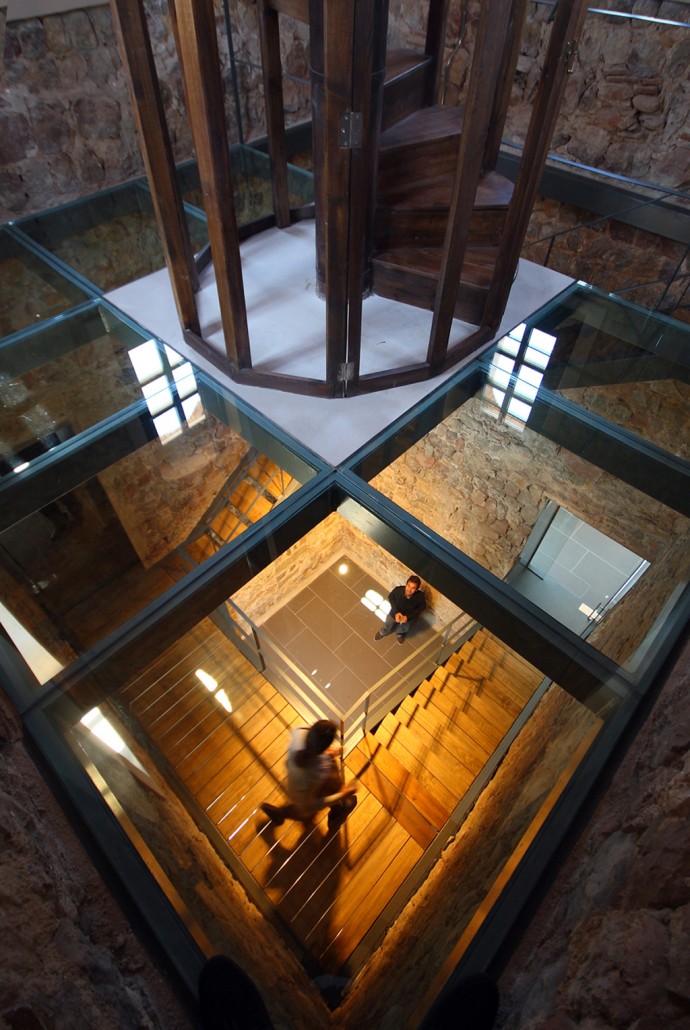 Quaderns #263
code: 26335
The aim of the Project was to convert a sixteenth-century house in a new academy centre. The old house where  located in Parets del Vallés and is surrounded by a group of new factories.  The house is one of the few vestiges of the rural past of the town.
Before our intervention, the house was abandoned and it was in danger of collapsing. The house had suffered a lot of interventions which had misrepresented the original shape of the building.  The project led to requalification of the existing building, on one hand enhancing and recovering the most historic values, and on the other, clarifying its spaces, which were dark and chaotic, by a new layout with two visual axes and through the introduction of natural light which now is reaching every space of the house.
We focused our intervention in two points, the west façade and the tower's interior. We designed a new access path ending in a meeting plaza which preludes the entrance of the academy. This entrance is framed by the new "loggia" which was designed in a neutral modern language, this element is made in iron and glass, and its shape engages the unconnected old parts of the west façade.
The defensive tower which had been the old symbol of the house has been restored. The floors have been removed, creating a dramatic vertical space that leads to the old wodden staircase at the top of the tower. All the plaster has been removed, and the stone structure is now visible.
The project also includes the landscaping of the parcel. We were aware of the industrial context and we've tried to generated and isolated atmosphere using the topography, and planting local vegetation.
Project title: Grífols accademy. Masia de can Guasch Rehabilitation.
Site: Parets del Vallès
Architects: Luis Twose Roura, TwoBo arquitectura
Collaborator: David Roura, quality surveyor
Budget: 1680000€
Built area: 1300m2