Horizonte Issue #06 "ANGST" Release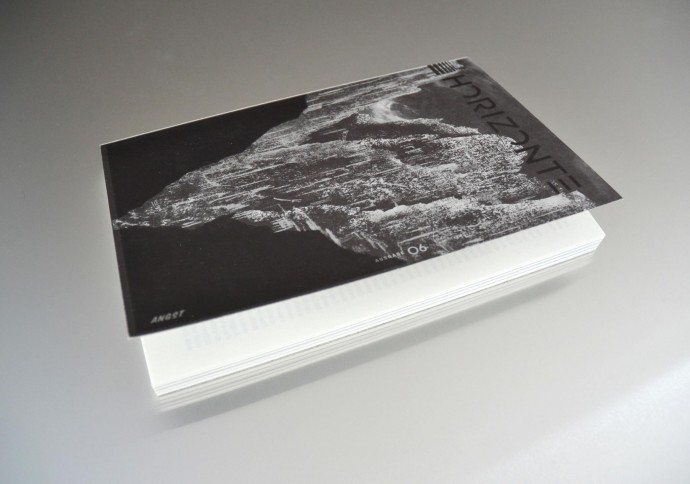 From time to time we discover a publishing project that make us stop and look carefully. This is the case of Horizonte, the magazine, published since summer 2010, as part of a wider project organized by students of the Bauhaus-Universität Weimar, which includes lectures on topics in architecture, art, design, culture and theory.
They have just released their issue #06 "ANGST", that you can preview on this video:
Horizonte Issue #06 "ANGST" Release from Philip Zeller on Vimeo.
We want to remark that on this issue, there is a contribution by Guillem Carabí, "Repetition as a Strategy: Building the Angst" which you can read briefly [in Spanish for now], here. Guillem Carabí has also contributed to Quaderns #263 with his essay On the subject of refurbishment; Jujol and can Negre.