Collateral Landscape. Antonio Ottomanelli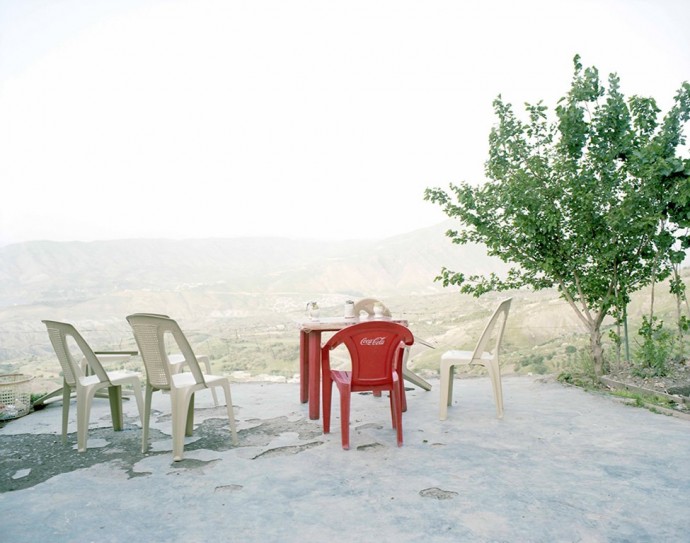 Collateral Landscape is a photographic project by Antonio Ottomanelli. Inspired by Reiner Werner Fassbinder quote, " At least we have to describe, what we cannot change" —Ottomanelli describes his work with these words:
"The project crosses the regions of the conteporary post-war reconstruction, re-reading and recomposing the territories concerned into a new vision. Collateral Landscape builds a series of known diagrams and symbols, that confuse – at the same level – distant geographies, considered to be very different from each other. The images may be moved creating new combinations, new landscapes and narratives."
Ottomanelli have been working on this project for almost three years, the video-photographic research related to some Middle Eastern regions, mostly based on the Afghanistan and Iraqi territory. After discussing here for several times the value of photographic research as means of a political statement, as in the work of Julia Schulz-Dornburg, the project Collateral Landscape presents fragments of landscape on the post war reconstruction borders in places so different as Gaza, Baghdad and Kabul, making us wonder about the real meaning of "the architecture of reconstruction" and how can it be documented.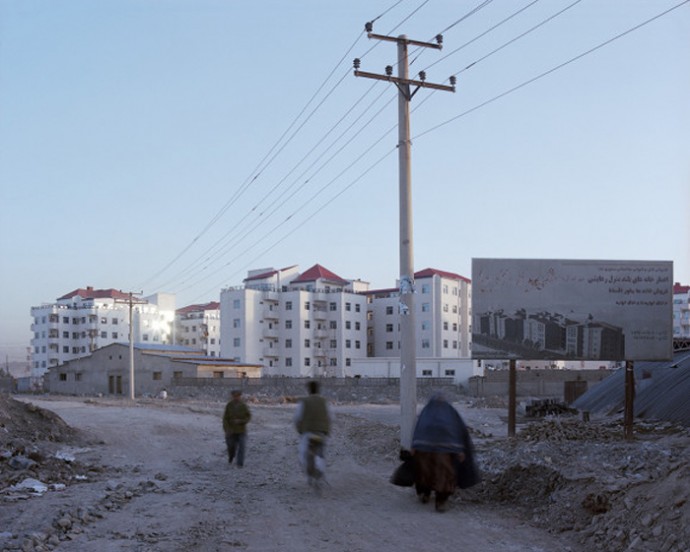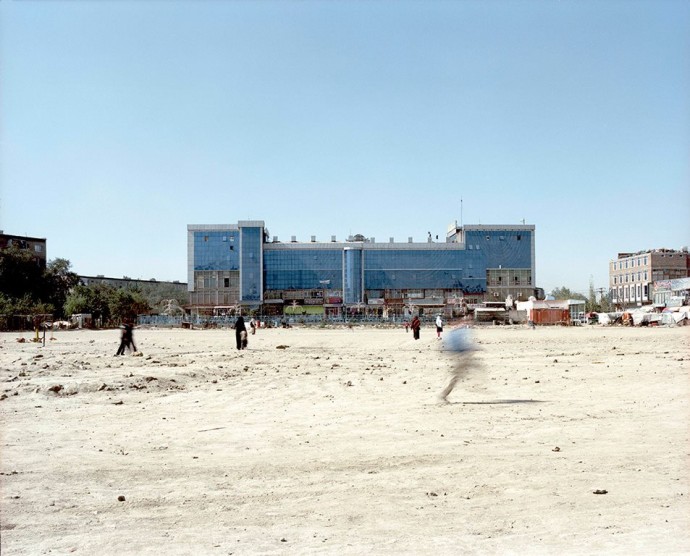 As Antonio Ottomanelli points about post war reconstruction:
"This forgotten landscape at the post war reconstruction time, is used as aesthetic palimpsest useful for a reflection on identity issues; across territories so faraway each other, discovers and displays critical and profound analogies. This landscape has lived through distinct conditions and is the object of a still open reinterpretation."
It is possible to travel the world though Antonio Ottomanelli's eyes. We can start with the "Uday's Playground", which references to Saddam Hussein's eldest son, located in an area that includes the Presidential Palace, numerous villas formerly inhabited by members of the Hussein family and friends and affiliates of the Baath party, the Hotel Al-Rasheed, and the Convention Centre… and suddenly you can be in Gaza: "When you move west from the Phoenix sculpture, you end up in a long street with a lot of markets, which is the beginning of the ancient city of Gaza. In the foreground, to the right you can see an old building. It's the Al-Emary Mosque". The photos are so diverse that sometimes they go from a Wedding Hall in Afghanistan to the Baghdad Zoo, where Saddam Hussein's family possessed a number of "domestic pets", including 13 lions, 2 cheetahs and 12 ostriches. A complete overview on the area, that makes feasible to understand the hidden message behind each photo.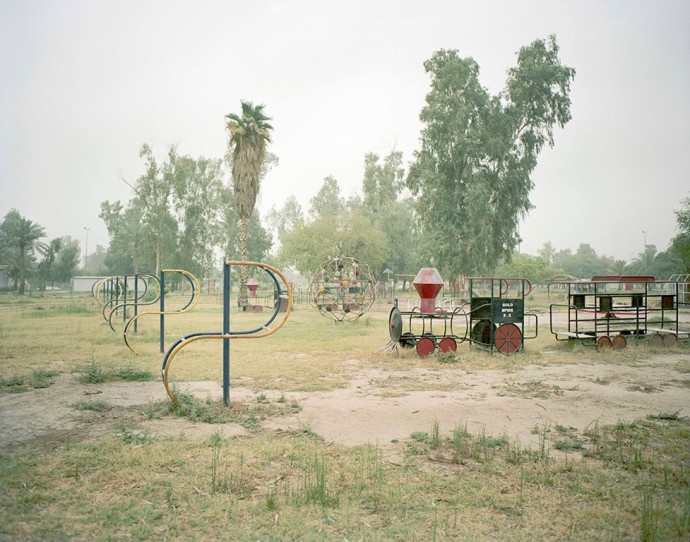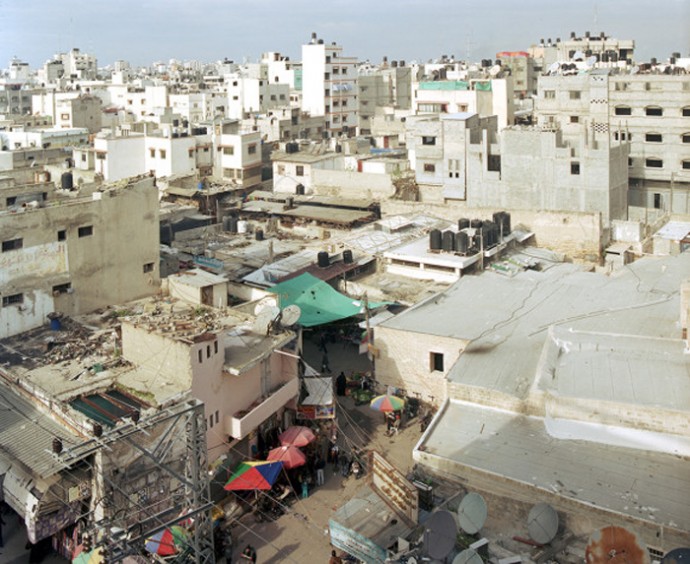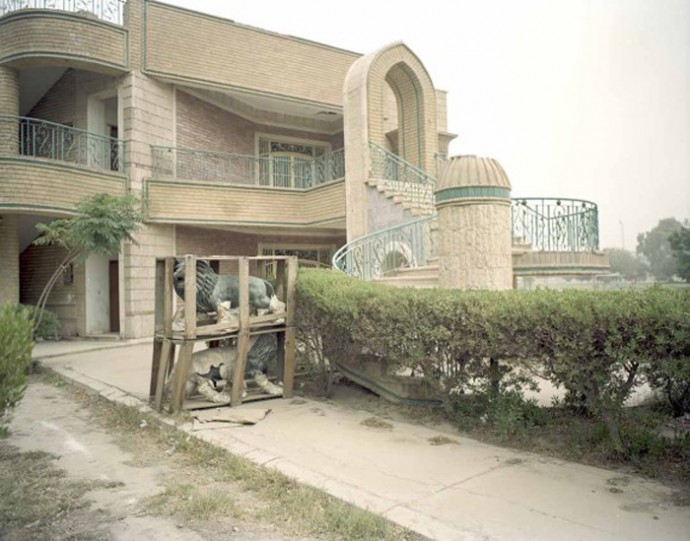 Collateral Landscape exhibition curated by Joseph Grima, is opening as part of Mostra fotografica prodotta da LUZ in collaborazione con La Triennale di Milano. From May 12th to June 23th 2013.
/// More info: Collateral Landscape
One Response to "Collateral Landscape. Antonio Ottomanelli"