Property Trusts. Sebastián Adamo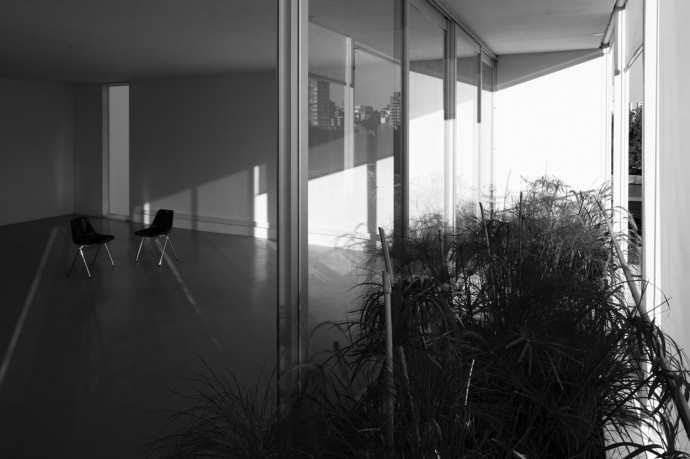 Quaderns #265
Property Trusts.
The experiences and opportunities of a management model for the development of collective housing buildings
We can affirm that collective housing was the driving force that pushed through several of the changes experienced by our habitat during the 20th century. From the city's advancing occupation of the territory to the introduction of an expanded idea of what we understand today as "domesticity", collective housing was used as a platform to define the criteria with which the construction of our environment would be tackled.
We can also affirm that, little by little, the market gradually took control of collective housing as a tool for economic development, leading to the appearance of agents who took over the steering of construction project management and whose only purpose has been to increase its speculative potential. Thus, the determination of functional programmes and building sizes and configurations alike, or the relationship between these and the environment into which they are inserted, no longer form part of an agenda that caters for a broad spectrum of problem issues related to the project but rather, are generally limited to free market speculation on a building until it is reduced to a simple commercial product. However, it is not the intention of the writer of this article to propose here any radical opposition to the paradigm of capitalist development, but rather to try to shed light on how we, as architects, could once more involve ourselves in those issues that determine how contemporary collective housing is configured, and argue its potential for transforming our cities.
Delving into openings in the market.
Argentina's emergence from its economic crisis in the year 2001 resulted in a strong boom for the construction industry, sustained by growing demand for investments in the private sector and an enormous housing deficit affecting all strata of our society. In a short time, the urban landscape gradually filled with developments fronted by posters offering not only a means of accessing home ownership, but also a way of participating in a more efficient, safer investment system than that offered by the local financial system of the time.
This situation gave rise to the appearance of two well-differentiated production spheres. Firstly, that of property investments, which continued with the development models explained previously and whose results are not too unlike those lavish expressions of concentration of capital. And secondly, a series of self-managed ventures that emerged from little-researched fields and that found, in the technical and legal format of the fideicomiso (legal trust), a way of making recognizable those conditions that determine their potential. We will describe the characteristics of this latter format in some detail, trying to acknowledge the possibilities it offers as support for trialling new models for approaching and developing small- and medium-scale collective housing buildings.
Basically, a fideicomiso is a notarial instrument whose characteristics allow a group of individuals to come together and pursue a common aim under a system of rules, and subject to the legislation in force. Used as a tool to constitute groups of investors who finance a building's construction, it presents notable contractual advantages that simultaneously benefit the private and collective interests of the investor group. These instrumental benefits, combined with a long tradition of architects who manage their commissions through active participation in the property market, have converted the fideicomiso into a private organisational tool that currently presents itself as one of the most acceptable sources of work for the architectural discipline's development in Buenos Aires today.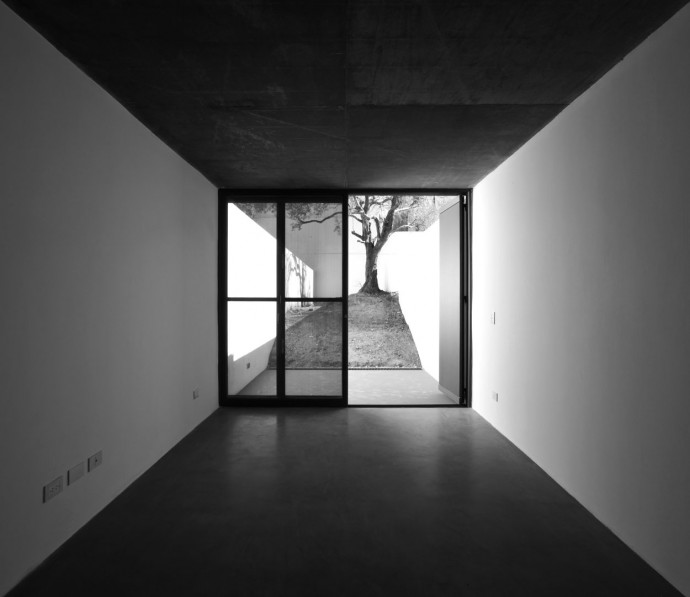 From disciplinary venture to social practice.
Diverse forms of organisation exist to execute a construction project using this work system. If we analyse it from the angle of the architect's involvement in the different roles that determine a project's result, we could observe that, when the architect takes on more responsibilities in the management of a construction, he or she may also obtain a greater degree of freedom in making decisions that affect the project's quality. This is a formula that does not seem to be very closely in line with the direction taken by the practice of our discipline in recent times. Yet under this specific condition, it offers the opportunity to expand the scope of what until now we have understood by "project" and thus aspire to introduce possible changes that it would be difficult to achieve in any other way than under the parameters of trust afforded by the process. It also offers a chance to build up a positioning within the discipline and introduce a new approach to the construction project that allows us to try out new processes, organisations or techniques that are rarely used in our field.
In the local sphere, this practice was quickly assimilated by a series of architects. Through their daily work and without support from any kind of organisation that tied them, they managed, despite dissimilarities among the results, to convert the fideicomiso into a habitual practice that, supported by sufficient achievements, has established itself in society with a strong tone of "collective desire". This practice, significantly, has shown fast repercussions and subsequent involvement for those who can aspire to accessing house ownership, people who from their first conversation with an architect show a high degree of interest in participating and being actively involved in a project conceived through this Property Trust system. This situation, a decade on, has allowed a narrowing of the gap between society and architectural enterprises, thus encouraging the appearance of new forms of relationship between professional architect and community.
Towards an open, permeable, simple architecture.
This expanding of responsibilities brings with it an increasing complexity of the project process, inviting architects to adopt a versatile agenda. This will allow them to construct a dialogue with all stakeholders, assuming contingencies with a large dose of optimism and developing open strategies that stimulate the forging of new links between the construction project, the individuals involved and the environment. The project thus becomes an instrument for mediation between each individual's private desires, the agreed collective needs, and the public responsibility that must be assumed.
If we accept that buildings can be conceived as a tool for mediation, we allow ourselves to tackle their architecture from a position that could demand less protagonism for material qualities and grant greater space to performance qualities, by focusing on the immaterial properties of our habitat to qualify its conditions, building permeable connections with its environment and conceiving spaces presented as purposely unfinished, to stimulate the imagination of those wanting to occupy them. This is a side step that allows the road to be freed up for those aspects that bring architecture back to its humanistic roots, narrowing the gap between it and its end users without intermediaries. An attempt to recover those qualities that allow us to project, through collective housing, a path geared towards intensifying inhabitation.
/// Text from Quaderns #265 "House and Contradiction." Sebastián Adamo is an architect who together with Marcelo Faiden founded a studio in the city of Buenos Aires in 2005. Adamo has an interest in combining academic work with architectural practice. This approach has led him to research alternative models for building collective housing in Argentina, a country that after the economic crisis of 2001 started to explore new formulas such as the fideicomiso, a legal trust that allows architects to develop housing block projects with multiple investors, often the building's future owner-occupiers. This model allows them to cut out the middleman which means that a more direct relationship can be established between the architect and the residents.
/// Header image: 11 de Septiembre, 3260. CABA, Argentina. Adamo Faiden arquitectos. 2011. Photo by Cristóbal Palma